When I gave birth to my oldest daughter I had one, and ever since her I had one for each child. I'm talking about the Boppy Pillow. 

Boppy has done it again! For the 19th time, the

Boppy® Pillow

has won as a must-have item in the Fit Pregnancy & Baby Bests Awards. This year also marks the 14th time that the Boppy Pillow has received more votes than ANY OTHER PRODUCT! (85,000 votes were cast in total!). Botes were case in Fit Pregnancy and Baby Bests Awards.

The Boppy® Pillow Celebrates their 19th Win for the Fit Pregnancy & Baby Bests Awards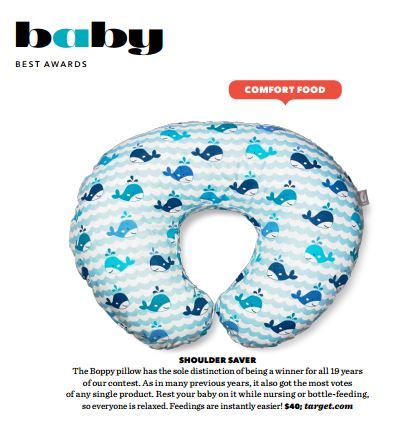 With over 85,000 votes cast, parents elected their favorite must-have baby products for the 2016 Fit Pregnancy & Baby Bests Awards. With the most votes out of any other product, the results further solidified why every parent and baby needs a Boppy® Pillow in their home.
This year's Fit Pregnancy & Baby Bests Awards marks the 14th time the Boppy® Pillow has received the most votes of any product in the awards. Also, this is the 19th win for best nursing pillow.
A true industry visionary, the Boppy Company continues to deliver the most trusted baby products on the market, while also raising awareness on healthy infant sleep practices and providing parents with valuable infant information.
Featured in this month's issue of Fit Pregnancy & Baby magazine, the iconic Boppy® Pillow is the original pioneer and trusted leader in the feeding and support pillow category. For over 25 years this multi-use pillow has been giving moms, dads, and babies the support they need as infants go through different stages of development.
The Boppy Pillow lifts babies to a more ergonomic position for comfortable breastfeeding and bottle-feeding, giving parents much-needed relief to their arms, back, and neck. Its C-shape will help your infant reach many milestones during their 1st year as it helps support babies for propping, tummy time and learning to sit.
The Boppy Company has been committed to providing quality and comfortable products for moms and babies. It is their goal to make life as a parent-to-be or new parent more comfortable and easy. Their extensive line of products is crafted with the highest quality materials and ingredients to guarantee customer satisfaction.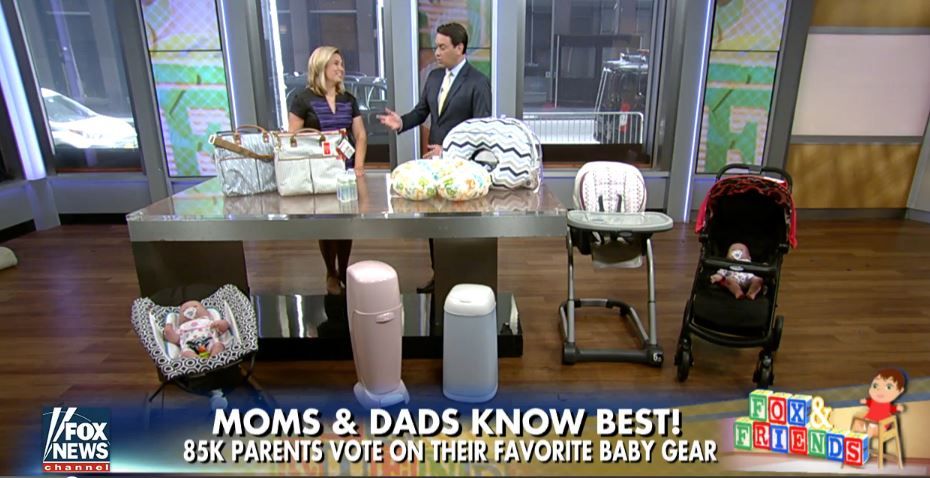 Fit Pregnancy & Baby Editor, Mindy Walker, shares a few of the winners of Fit Pregnancy and Baby's Baby Best Awards on Fox & Friends. Boppy® Pillow is not only the favorite nursing pillow, but has a 19-year record as a reader/mom favorite.
Read more about Boppy Pillow's win here and watch the new Boppy Brand Video. Purchase a Boppy Pillow at the following retailers; Babies "R' Us, Target, buybuyBABY, Amazon and The Boppy Shop.