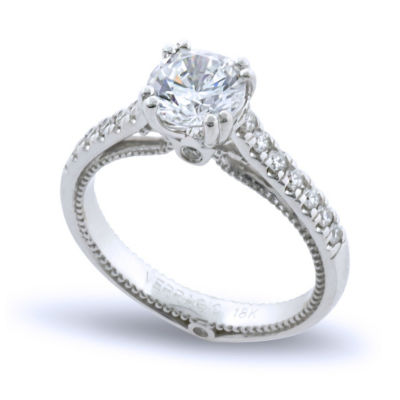 I am definitely not an expert on proposing nor have I ever been romantically proposed to. My marriage proposals have sort of been a spur of the moment thing which probably explains a lot as to why my marriages did not work. However, there are experts out there that are way better at it than I am. Consider Fort Worth native, Michael Bloomberg, CEO of An Exclusive Engagement. This pretty handsome dude does this stuff for a living. He helps guys propose. He's even writing a book and doing all that he can to spread love in this world. He wrote a few tips and I provide a few anecdotes on his tips for a perfect proposal. The folks at Kranichs, also know a thing or two about rings.
The proposal
1) No is not an option – Michael's website states that this is the number one tip. Make sure she's going to say yes. Every successful couple I know, it was pretty darn obvious the other person was going to say yes. I look at this as, "How well do you know the other person?" Proposals are not just about you, it's about them. Are you aware of their feelings? Do you know how to get that other person to open up? Communication and knowing the other person's feelings pretty much means an automatic Yes!
2) Have your ducks in a row. In other words, have a plan. Michael writes more on creating the blueprints to a successful proposal. It's all in the details. Personally as a female I would want to know that you thought of the details. It's more about the thought than the action for me. Did you go through the trouble of trying to make me happy, comfortable, or ecstatic? Did you consider what I valued when you made the proposal?
3) Keep it Simple. This makes sense and it depends on the individuals and the resources involved. Understanding your purpose (the proposal) is the key to getting clear direction to that goal. Sometimes less is more.
4) It's not about you – nuff said. It's about her.
5) Enjoy the moment. Michael talks about "smelling the roses" and he is spot on. This is a special moment and one that will get talked about at Girl's Night Outs over many margaritas. This is what makes your princess feel like a princess. Where traditions get started and you create the mold.
Choosing the ring
You can just about go to any jewelry store and find a ring. But will it be THE RING? The engagement ring is a symbol and an investment. Not just of your love but also what your life is to become. It's also representative of a contract as well, so be smart about the ring. When choosing a ring consider the following things:
1) Know your future wife – Is she going to like whatever you pick out or do you think she wants to pick out her own ring? I say this because truth be told, some women need that control. I can't say it nicer so I'm laying it out the way it is. You know your future wife best so purchase or plan accordingly. Yes this may spoil the surprise proposal, but you can always rent jewelry or ask your jeweler for their recommendations.
2) Set a budget. Truth be told the jewelry makers tell you to buy a ring that is equal to one to two months' salary. You could go that route or just do your homework online. Research rings online and price them out, listing the differences to understand the differences in pricing. Gentlemen – Consider this. Purchase a ring the same way you purchase your car. Some of you know that you can't afford the Maserati so you look for something else around your price range. Always negotiate price. Remember, if you pay in full you may get a price break over financing it. Consider layaway options if that's feasible. The second most important detail of the proposal is the ring. Don't scrimp due to costs.
3) Select a setting. This is the foundation of the ring. This is like the rims that you put on your vehicle. It's what the masterpiece sits on. Understand settings like solitaire, side stones, pave settings, tension settings and more. First, I hope you know your future wife's ring size so that you can choose a setting that will match her hand. She may have slender fingers, large hands, etc.

4) Don't forget the diamond. Remember the four C's: clarity, carat, cut and color which plays a role in how the ring looks and how much it costs. The folks at Kranich's Jewelers know their engagement rings and have been around since 1903. The Verragio collection of engagement rings is quite stunning and meant to be cherished for generations.
So when choosing an engagement ring, consider the online convenience and superior quality available at Kranich's jewelers. They have an exclusive Verragio "Love Is" engagement ring and when ordering I have found you don't pay sales tax (this could just be in TX, since that's where I was shipping to) and you have the option of free first class shipping. This alone can save you a lot. As an example if you live in TX where the sales tax rate is .0825% (depending upon where you live) that is a savings of $165 on a $2,000 ring. Other things I like about Kranichs is that they have military discounts and they will price match with their best price guarantee.
Disclaimer: Promotional consideration was given for this post. All opinions presented are 100% my own. For more information, please read my disclosure page.