(PRWEB) February 21, 2012
The tradition has it that many centuries ago, people from Ireland were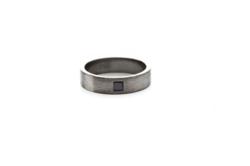 telling a pretty interesting tale, the one of St Bridget striking a deal with dear old St Patrick to allow women to propose to their men one day every four years, on the "leap day", February 29th. A first step to a better balance between men and women's traditional roles.
In TourClaire Europe's page about Irish traditions and legends it says, "
The right of every women to propose on 29th February each leap year, goes back many hundreds of years to when the leap year day had no recognition in English law (the day was 'lept over' and ignored, hence the term 'leap year').

It was considered, therefore, that as the day had no legal status, it was reasonable to assume that traditions also had no status.

Consequently, women who were concerned about being 'left on the shelf' took advantage of this anomaly and proposed to the man they wished to marry.

It was also thought that since the leap year day corrected the discrepancy between the calendar year of 365 days and the time taken for the Earth to complete one orbit of the sun (365 days and 6 hours), it was an opportunity for women to correct a tradition that was one-sided and unjust.
To celebrate this romantic tale, and propose rightly to a man, Natacha Langerman suggests natural color diamonds, as clear diamonds might be a bit intimidating for a man! Historically, natural color diamonds have been prized above all others and loved especially by men! The dark blue Hope diamond, once belonged to Louis XIV, and in 13th century France it was forbidden for women to even wear diamonds, by royal decree.
With over 300 hues (Olive, Mint, Gray, Burgundy, Saffron, Indigo…) it's very easy to find the right color stone matching the future groom favorite football team! Plus, over the last 25 years, the demand for color diamonds went up and prices have sky-rocketed, natural color diamonds are a worthwhile investment due to increased rarity, a nice way for him to recognize a savvy woman in his fiancé!
Natacha Langerman collection of simple and masculine rings makes diamonds men's best friends again.But don't forget, don't give him a ring without buying one for yourself!
###